/ Building an Inclusive Recovery /


A Clinton Foundation Series to Address Racial and Economic Disparities
Small Businesses,


Big Opportunities
Tuesday, October 20

|

1:00 P.M. ET
Pre-event Member Lounge will be available 12:30-1:00 p.m. ET.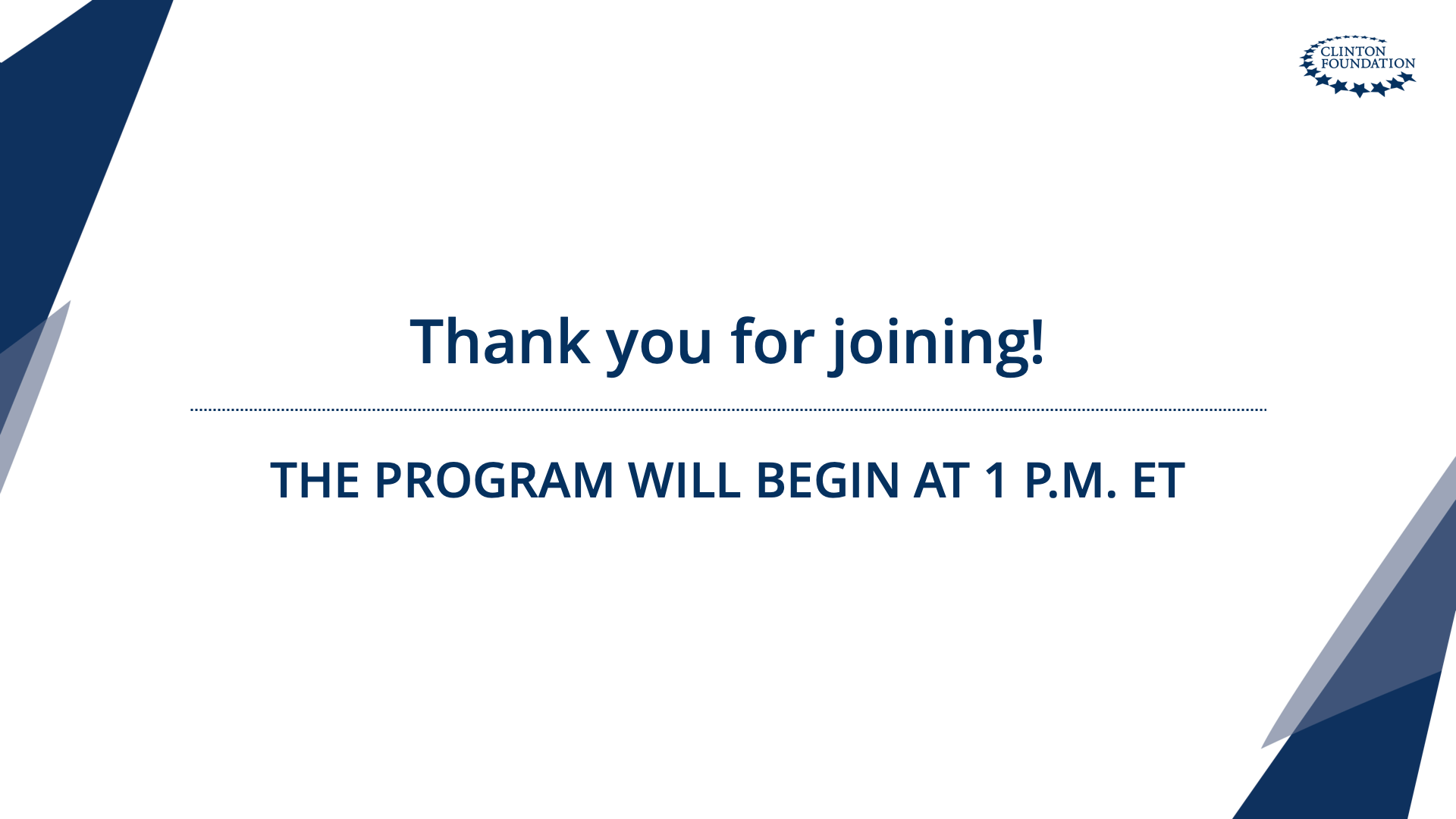 On October 20, President Bill Clinton will launch a new Clinton Foundation series, "Building an Inclusive Recovery," to address racial and economic disparities in wake of the COVID-19 pandemic. More than 40 million Americans are currently out of work, and Black communities and other communities of color are bearing the brunt of both the health impacts and economic losses from the pandemic and shutdown, exacerbating historic and ongoing social and economic disparities.
Please join President Bill Clinton, Mastercard CEO Ajay Banga, Caliber Home Loans CEO Sanjiv Das, and a diverse range of change-makers who are at the forefront of developing solutions to the racial and economic challenges we currently face. By realizing the promise of digital technology, unlocking access to capital, and better integrating small businesses into global supply chains, we have the chance to not only rebuild the backbone of the American economy, but to do so in a way that is more inclusive for all Americans.
Tuesday, October 20 – Small Businesses, Big Opportunities
1:00-1:25 p.m. ET – Conversation between President Clinton and Ajay Banga
1:25-2:00 p.m. ET – Panel session
Speakers
Randall Woodfin, Mayor of Birmingham, Alabama
Andrea Jung, President and Chief Executive Officer, Grameen America
Wole Coaxum, Founder and Chief Executive Officer, Mobility Capital Finance, Inc.
Next session
Thursday, November 19 – Affordable Housing and (Re)building the American Dream

Additional events to be announced soon.
Fagan Harris fights for economic equality.
How Clinton administration policies helped pave the way.