/ Building an Inclusive Recovery /


A Clinton Foundation Series to Address Racial and Economic Disparities
Affordable Housing and
(Re)building the American Dream
Thursday, November 19

|

11:00 A.M. ET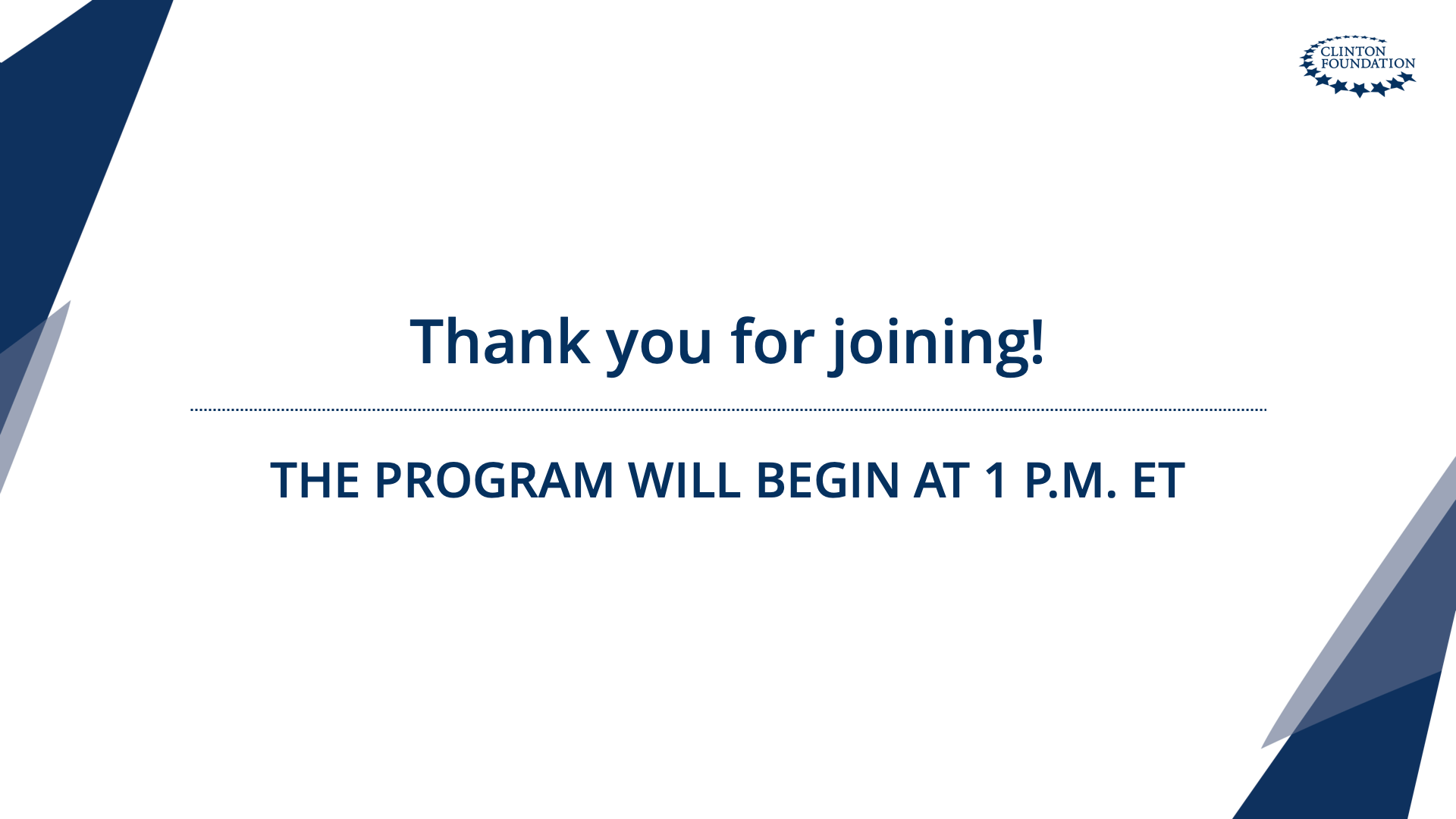 Homeownership is one of the most effective and proven solutions to building wealth and financial stability in America. However, the economic fallout from COVID-19 and a scarcity of affordable options are exacerbating America's housing crisis, particularly in urban settings where cities are already grappling with the increased challenges of navigating the pandemic in densely populated areas. For Black Americans, even before the COVID-19 pandemic, homeownership rates were at an all-time low: just 40.6% of Black Americans owned a home in 2019, compared with 76% of white Americans. Latino homeownership in the United States is the fastest growing in the nation, but still significantly lags behind white homeownership by over 24%, underscoring many of the broader challenges the United States faces as it seeks to close economic disparities. At the same time according to the National Low-Income Housing Coalition, the United States is short more than seven million homes for extremely low-income renters.
Please join President Bill Clinton, CEO of Caliber Home Loans Sanjiv Das, Mayor of Atlanta, Keisha Lance Bottoms, former Secretary of Housing and Urban Development, Julián Castro, and Local Initiatives Support Corporation (LISC) president and CEO, Maurice A. Jones for a solutions-focused conversation on affordable housing and urban revitalization efforts in the United States. By investing in more affordable housing units, offering innovative financial products, and reimagining city landscapes, there is the potential to unlock affordable housing options while helping to close the economic wealth gap.
Agenda
Thursday, November 19 – Affordable Housing and (Re)building the American Dream
11:00 – 11:05 a.m. ET

Opening Remarks by President Clinton

11:05 – 11:30 a.m. ET

Lessons on the Ground: Affordable Housing and COVID-19

President Clinton (moderator)
Mayor Keisha Lance Bottoms, Atlanta, Georgia
Sanjiv Das, CEO, Caliber Home Loans

11:30 a.m. – 12:00 p.m. ET

Housing as a Human Right

President Clinton (moderator)
Secretary Julian Castro, Former Secretary of Housing and Urban Development
Maurice A. Jones, President and CEO, Local Initiatives Support Corporation
Additional events to be announced soon.
Fagan Harris fights for economic equality.
How Clinton administration policies helped pave the way.