CGI Action Network On Post-Disaster Recovery's May 2021 Virtual Meeting
Day 1: May 25, 2021 | 11:00 A.M.
Day 2: May 26, 2021 | 2:00 P.M.
Day 3: May 27, 2021 | 11:00 A.M.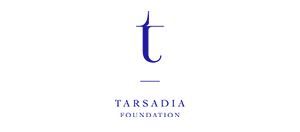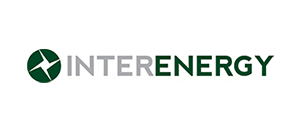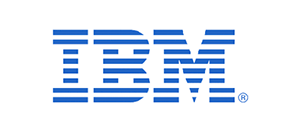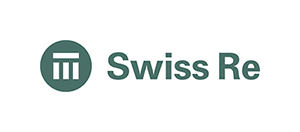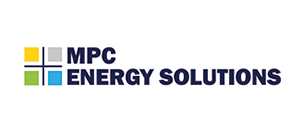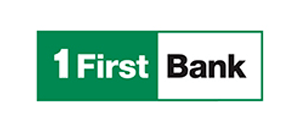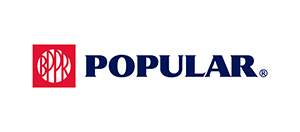 During the week of May 24, the Clinton Global Initiative will host the sixth convening of the Action Network on Post-Disaster Recovery. A year into the COVID-19 pandemic and just before the start of the 2021 Atlantic hurricane season, this virtual event will discuss how the pandemic has impacted the Caribbean region and highlight the most pressing needs and opportunities for collaboration between governments, the private sector, philanthropy, nonprofits, and community leaders.

President Clinton will lead discussions focused on climate action and the key role of renewable energy in driving sustainable livelihoods in the region. Additional sessions will focus on key topics that address the socioeconomic impacts of the pandemic, such as food security, mental health, and resilient energy for critical facilities. These sessions will feature the work of Action Network members and discuss solutions to advance sustainable COVID-19 recovery and continue bolstering the Caribbean's preparedness for future emergencies.
Agenda
11:00 a.m. – 12:30 p.m.: Climate Action for Caribbean and Global Resilience with President Bill Clinton
2:00 – 3:00 p.m.: Renewable, Resilient Energy: Innovative Models for Deploying to Scale
As the Caribbean looks toward long-term green recovery strategies following the COVID-19 pandemic, a coordinated effort to advance renewable energy is one of the most compelling pathways to support job creation, economic diversification, and climate resilience. The cost of solar and onshore wind has dropped 82% and 40% respectively since 2010, and as a result, renewable energy prices fall below the current cost of fossil fuel generation in most CARICOM states. In this time of economic stress, renewable energy can provide much sought-after benefits, from green jobs to more affordable, resilient electricity. With large-scale impact-oriented infrastructure investments, a focus on accelerating distributed energy at community facilities, and thoughtful integration with community development efforts such as workforce training, leaders and partners can advance the transition and expand the momentum of sustainable investment. In this virtual session partners from across governments, utilities, philanthropy, and regional organizations will discuss collaborative efforts to overcome hurdles and build catalytic new frameworks and financing strategies to bridge the gap between capital and green investments.
2:00 – 3:30 p.m.: Mental Health: Responding to COVID-19 and Facing Future Crises in the Caribbean
Over the past year, drastic social and economic shifts have been necessary to curb COVID-19 infection rates — but emerging evidence suggests that these measures have had serious negative impacts on mental health. For years, communities across the Latin America and Caribbean region have faced the constant threat of natural disasters — including hurricanes, volcanic eruptions, and earthquakes — and the pandemic has exacerbated stress and anxiety across the past year. Across the region, isolation and disruptions to schooling have meant that young people have reported increased levels of anxiety and depression, according to a survey by UNICEF. However, the rich, diverse cultural heritage of the region, as well as strong community networks, provide tools with which to bolster mental health. Now is the time to leverage these assets to not only mitigate the impacts of the pandemic, but to also equip communities with the tools to face future crises. This virtual session will take stock of the mental health impacts of COVID-19 in the Caribbean, explore techniques to increase social connectedness and resilience, and provide participants with opportunities to network and explore new partnerships with other members of the Action Network.
4:00 – 5:00 p.m.: Caribbean Preparedness: Forecasts and Solutions for the 2021 Hurricane Season and Beyond
Forecasters predict the 2021 Atlantic hurricane season will be more active than usual, calling for nineteen named storms, eight hurricanes, and four major hurricanes. This comes in an already challenging year for the Caribbean, as the region faces multiple, simultaneous crises. The COVID-19 pandemic has had a devastating impact on the region's health and tourism-driven economy, while the La Soufrière volcanic eruption and ongoing earthquakes in Puerto Rico underscore the need for preparedness for not only hurricanes but seismic activity as well. Despite these urgent challenges, the Caribbean region continues to lead the way in developing innovative, scalable, and effective solutions to mitigate these natural disasters while promoting long-term resilience in the face of climate change. During this session, participants will learn about the latest insights into the 2021 Atlantic hurricane season and hear from leading innovators who are developing cutting-edge solutions to foster greater regional preparedness and long-term resilience.
11:00 a.m. – 12:00 p.m.: Tree Planting: A Ground-Up Global Solution to Climate Change and Food Insecurity
According to the February 2021 World Food Programme's Caribbean COVID-19 Food Security & Livelihoods report, the total number of people in the region currently estimated as food insecure represents an increase of 57% compared to April 2020. This spike, along with other recent and ongoing crises in the Caribbean — including increased natural disasters and the COVID-19 pandemic — underscore the need for more community-driven approaches to build local capacity to best navigate these challenging situations. Trees have historically been a reliable resource for communities to provide food, water filtration, medicine, and other basic necessities, while creating self-sustaining and reliable livelihood opportunities. During this virtual session, participants will better understand how trees are being leveraged not only to reverse climate change, and are also a global solution to strengthen food security, encourage sustainable farming, restore coastlines, and promote economic empowerment. Participants will have the opportunity to share knowledge, build new partnerships, and network with other partners to identify collaboration opportunities to bolster resilience and promote solidarity through tree planting around the world.
2:00 – 3:00 p.m.: Girls and Women for Climate Action: A Conversation with Chelsea Clinton
While climate change is a global challenge, girls and women are more likely to bear the brunt of its impacts. In fact, girls and women are 14 times more likely to die in a natural disaster and account for 80% of climate refugees. In disaster response and preparedness fields, too, women are underrepresented — and their absence often perpetuates policies that do not account for the specific challenges and needs of girls and women. Despite this, women of all ages have led the charge in their local communities to promote adaptive and resilient practices that help combat climate change and promote sustainable practices for disaster preparedness, response, and recovery efforts. In order to fully tap into these front-line solutions and create more equitable and resilient communities across the Caribbean, we need to work towards identifying, amplifying, and empowering women and girls. In this virtual session, speakers will point to the successes of women and girls in the region in promoting decisive climate action and discuss the importance of mainstreaming equitable gender-based approaches to making sure all voices are heard.