Featuring President Clinton's wide range of interests and well-known intellectual curiosity through relatable conversations and stories with some of the most interesting people he knows about the ideas and issues that shape our interconnected world.
Never Miss an Episode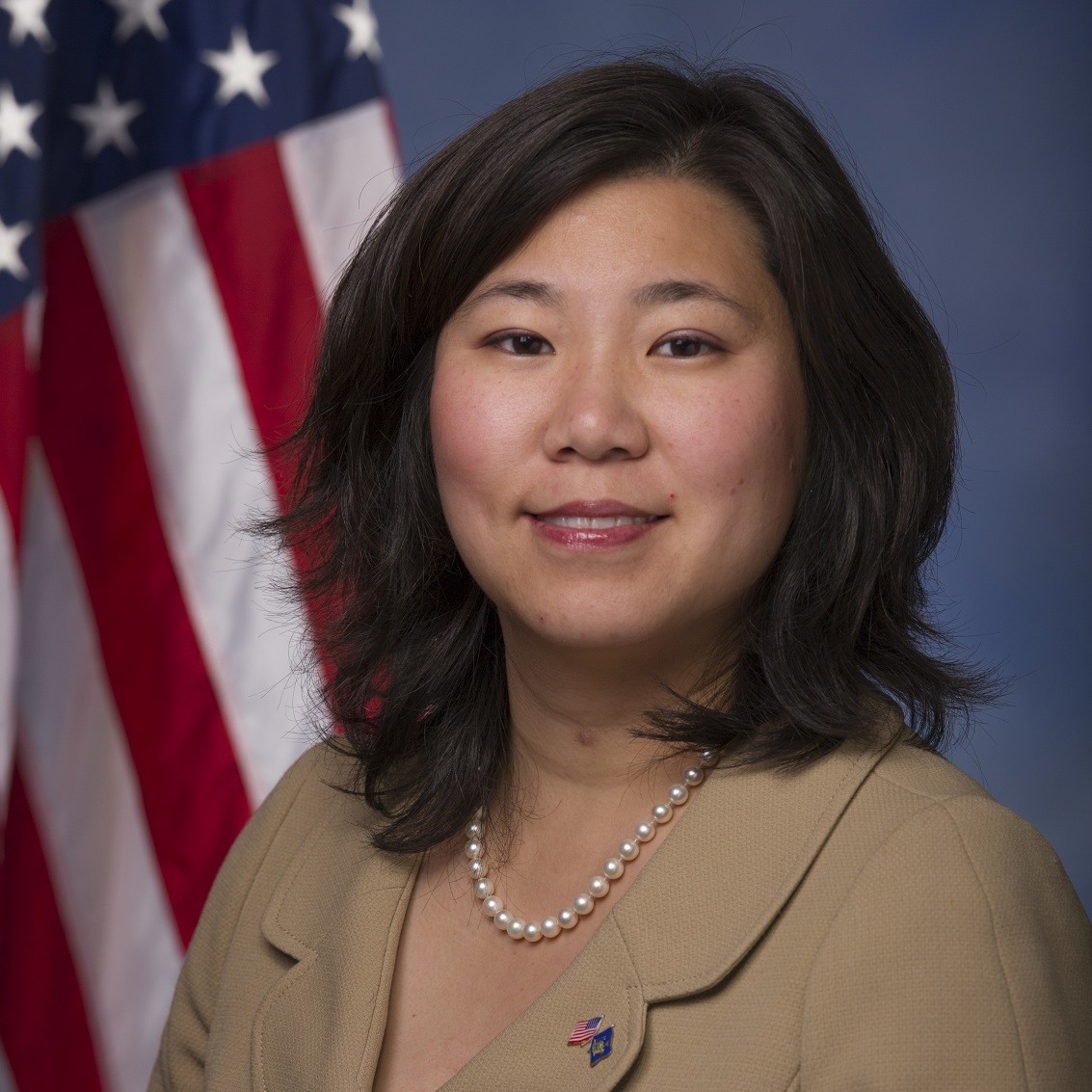 Rep. Grace Meng: How to Stop the Hate
Since the outbreak of the COVID-19 pandemic, there has been a dramatic rise in hate crimes against Asian Americans and Pacific Islanders across the country, with New York City reporting an increase of more than 800 percent in 2020. These attacks have been fueled in large part by scapegoating and xenophobic rhetoric spread rapidly through social media. But they are also just the latest in a long—and often overlooked—history of prejudice Asian Americans have faced in our nation.
In this episode, President Clinton sits down with U.S. Rep. Grace Meng (D-NY), who recently authored a resolution condemning all forms of anti-Asian bigotry, including as it relates to the coronavirus pandemic. Together, they discuss the factors that are contributing to these crimes, why the coronavirus pandemic is the quintessential crisis to give rise to our ugliest national impulses, and what we can all do to protect members of our communities.
WAITYT with Grace Meng: Episode Transcript
President Clinton:
Over the last year, the COVID-19 pandemic has sent shockwaves through societies around the world—claiming nearly 3 million lives, creating economic upheaval, and exposing systemic inequalities in areas like health and education. Here in the United States, the pandemic has had another particularly ugly ripple effect, and one that hasn't gotten anywhere near the attention it deserves.
Since the outbreak of the pandemic, there has been a dramatic rise in hate crimes against Asian Americans across the country. These have ranged from verbal assaults to violent attacks, many of which have been perpetrated against elderly people, with some causing death. In New York City alone, there was an increase of more than 800 percent in anti-Asian hate crimes reported in 2020 compared with 2019.
These attacks have been fueled in large part by scapegoating and xenophobic rhetoric from public figures, misinformation and outright disinformation distributed and amplified through online platforms and other means. Sadly they are also just the latest in a long—and often overlooked—history of prejudice Asian Americans. Prejudice that they have faced throughout our nation's history.
So, why am I telling you this?
Because words matter, especially when they are spoken by people in power. Stereotypes and slurs, and misinformation and disinformation, can have real, often horrifying, consequences.
The people being targeted by this hatred and racism are our friends, our family members, our colleagues, our neighbors. And it needs to stop.
Today, I'm joined by Congresswoman Grace Meng of New York, a leading voice in Congress who is using her platform to raise awareness about these attacks, protect the Asian American community, and address some of the other inequalities that have been worsened by the pandemic. She recently authored a House resolution condemning and denouncing all forms of anti-Asian sentiment, including those relating to COVID–19.
Congresswoman, thank you for being here today—and thank you for all that you're doing to call attention to this important issue.
Let's start, because a lot of our people live in areas in America which don't have a lot of Asian Americans, tell us a little bit about yourself and your district and what inspired you to run for Congress.
Rep. Grace Meng:
Sure. Well, first, I want to thank you, Mr. President, for an amazing legacy of service to our country, and for providing hope for so many across the country still to this day. And I'm honored to have this opportunity to come here and have this discussion with your followers and fans across the country. And thank you for highlighting this important issue.
Just a little background about myself. I was born and raised in Queens, New York. I'm the daughter of immigrants. My parents came to this country in the early seventies. My dad worked at a restaurant for most of my childhood, so I didn't really see him much during the week or the weekend, but we always saw him on Monday because that's the day he was off and that's when business at the restaurant was the slowest. And later on, he became a restaurant owner himself, small business owner, similar to the stories of so many immigrant families across the country, regardless of where they came from.
And also in a lot of the rooms that I was in, there just weren't a lot of people who looked like me, not a lot of minorities, not a lot of women. And so I unexpectedly, without any experience, decided to run for the state legislature. didn't win the first time I ran. I tried again, and I won. I was there for a few years, and one night suddenly heard the news that my Congress member, Congressman Gary Ackerman, was retiring. And we were shocked. He had been there for about 30 years.
So within about 36 hours, I went from helping to recruit candidates to being recruited myself. My husband played a large role in this, suggesting that I give it a shot. I thought he was crazy. I had just had two young kids, under the age of three at the time. It was probably the worst decision in terms of balancing mom life and work life that I could have made, but here I am.
And so I'm proud to represent one of the most diverse districts in New York and across the country. We have a little bit of everyone from everywhere. We have the best food, and I know, President Clinton, you and your family are no strangers to Queens. We adopt you as one of our own. And so I'm really privileged to represent a borough that is completely within Queens, a district that's completely within Queens, and every day is different. And every day you hear new stories. And especially during this COVID pandemic, we have seen the best of people, and we have seen people go through the worst of situations, heartbreaking stories from all corners of our county and our city.
President Clinton:
For those who are listening who don't know, the New York City borough of Queens is the most diverse urban area with three million or more people on earth. It's amazing. There is somebody there from everywhere. But it has always been the borough in New York with the largest Asian population, and both Hillary and I have spent a lot of happy days with various groups in Queens, as well as eating a lot of good food.
So let's begin at the beginning. What do you think is the cause of this sudden upsurge in violence against Asian Americans?
Rep. Grace Meng:
Well, so it's been about exactly a year, actually, since our quarantining began here in New York state. And we were hearing about the first cases of the virus I think in March 2019, but in the weeks ahead of that, before the virus actually came to us here in New York, we're already hearing about a different sort of virus, that of discrimination and bigotry. We were hearing about people being attacked in the subway, people shouting and blaming them for bringing the virus over. We heard about people being afraid to go to your local Chinese takeout restaurant because they thought you could catch the coronavirus by going to a Chinese or Asian owned business.
And it was really hurtful to hear the then president, the leader of our country, former President Trump, using words like, "Chinese virus" and "Kung flu." And we continued to hear that language over the next few months and the next year. And not only that, but we heard leaders of the Republican party continue to use words like that. And they kept using it, and we kept hearing about more and more attacks, verbal to physical, happening throughout the country.
So it's really been a really very heartbreaking year for the Asian American community, a community who really grew up or came to this country under the notion that if you just blend in and fit in and stay invisible, be quiet, and do your job, you'll make it and you'll be seen as American enough. And right now we're going through a sort of cultural transformation, where we're saying to people, you know, you have to get out of your comfort zone, you have to talk about what happened to you. Otherwise, it could happen to people after you in the future. You have to say it out loud and report it to protect other people. And so that's why we're seeing so many incidents, over 3,000 reported and who knows how many haven't been reported.
President Clinton:
This is not the first time that Asian-Americans have been targeted in America. Now, last October, you introduced legislation to promote teaching of Asian-American Pacific history in schools across our country. To what extent do you think there's a lack of awareness about the history of Asian Americans contributing to what's been happening?
Rep. Grace Meng:
You've discussed the history and the contributions of so many different peoples to the United States of America. And I've really started to think about this actually during the Black Lives Matters protest last year. So our country's going through this pandemic. Then we witnessed the murder of people like George Floyd, Breonna Taylor, and the real authentic hurt and pain that our black brothers and sisters were facing in this country.
And what we saw for probably one of the first times was that the people at these protests and rallies weren't just black people. They were Asians, they were Latinos, native Americans, young, old, you name it, kids. And I started to be approached by a lot of Asian-Americans maybe older, maybe newer to this country who asked why I, and why Asian Americans cared so much about George Floyd and the Black Lives Matter protests. And I had the opportunity had to have really raw conversations, uncomfortable, but important conversations with them. And realizing that, gosh they didn't necessarily grow up in this country. They didn't have the history lessons to learn about even topics like segregation that we assume everyone knows about.
And this led me to think that the history lessons that we as Americans have learned in this country have not been complete. So what you talk about, I barely learned as an Asian kid growing up in New York city. I barely learned about Chinese immigrants building the railroad. I barely learned maybe a paragraph about Japanese incarceration camps. I barely learned about the slaves that built the US Capitol, the place where I work every single day. And I realized that to make long-term change and the long-term solution to addressing systemic bias and the infrastructure and equities, we have to talk about education. We have to teach history in a more complete and accurate way. And that's why I proposed this legislation. And I want to give a shout out to now Secretary Marcia Fudge and Chairwoman of the Congressional Black caucus, Joyce Beatty, they've been working on legislation to have black history taught more completely in our curriculum across the country as well. But I think we have a real opportunity here.
President Clinton:
Me too. One thing I should've said at the beginning is that there's the little fact that's worth noting. While it is true that the first reported case of the Coronavirus came out of Wuhan in China. In fact, we have evidence from tracing that the first coronavirus cases in America came from Europe. And look, that's the way these things work. People want to understand things, and we put each other in categories all the time. But if it blinds you to our common humanity and to ordinary notions of justice, and even to looking for the facts, then your society gets in trouble. And we've been in a lot of trouble from the beginning of this country because we elevated categories over people. And when you do that, you turn people into two dimensional cartoons and you get a big mess on your hands. And people who feel they're in a dominant category are tempted to abuse others trying desperately to hold onto something that they may be losing by their own behavior. And you've tried to expose all this. I'm really grateful.
President Clinton:
Let's talk a little about language and rhetoric. In 2020 over and over again, you were out there warning the public and elected officials not to blame the Asian American community for COVID- 19. You condemn the rhetoric. You condemn those who were stoking it and fueling these hate crimes. But talk about how the rhetoric and language of people who could command of public following contributed to this. How did you see it? And how did you think that it contributed to the Coronavirus causing a spike in anti-Asian sentiment?
Rep. Grace Meng:
When I first heard the former president use words like 'kung flu' and 'Chinese virus,' I was really horrified. And every time he said it, I thought, okay, this will be the last time. He couldn't possibly continue to use it. And even the WHO, the World Health Organization, even his own secretary of health suggested that we don't use words like that, but he continued. And so while racially motivated harassment of Asian Americans is a longstanding issue and certainly didn't start last year. But since COVID-19 began, the incidents have been nonstop.
Rep. Grace Meng:
And when you have a leader in this country who has a tremendous platform, use words and fuel false facts and misinformation about the virus and it's perpetuated by the leaders, the top leaders of the Republican party in the White House and in the Congress, what happens is people, Asian Americans are getting shoved, assaulted, spat on. Just two days ago in a park right near my house, a mom was out with her baby and a man came up to her, spat at her direction three times in front of her baby and said, "Chinese virus go home." And this happened five, 10 minutes from my house. So as a parent, as a mom, it just breaks my heart to have had to talk to my kids about this. I got to middle school kids and it scares me. It makes me angry and it's just stems from false information and cowardly acts.
President Clinton:
Asian American children represent 18% of all of our school students in New York City. And we've opened the schools again under certain strict protocols, but of those who have returned to the classroom fewer than 12% are Asian Americans. So we're about a third off. And how much of that do you think has to do with the discrimination that's occurred?
Rep. Grace Meng:
I think it has something to do with it. I literally had a mom friend text me right before I started talking to you saying that, "It's so nice out. It's too bad I can't let my kids play outside. There's no way I'm letting them go to the park with all that's happening." And that's just heartbreaking to hear. It's also, parents and educators play a huge role in combating against hateful rhetoric and bullying in schools. So they're also scared. Some are also scared to send their kids to schools because they don't want their kids to be made fun of. They don't want them to be bullied. And they know that conversations and things that are said could be hurtful. And so that plays a role into some of this as well.
President Clinton:
So can you tell us a little bit about some of the community efforts that have been made to push back against the discrimination?
Rep. Grace Meng:
I have been heartened to see so much support from other communities. So when I first introduced my resolution for Congress to speak out and condemn bigotry towards Asian Americans, some of the earliest supporters were Karen Bass, who at the time was the chairwoman of the Congressional Black Caucus, Joaquin Castro then chair of the Hispanic Caucus, Deb Holland, who's now a secretary. I'm name dropping all my super cool colleagues, but they stood with us and they stood publicly at news conferences and that virtual events to condemn this sort of violence and bigotry. And I'm so thankful. We've had groups like the NAACP, AJC, ADL, National Urban League, Black Student Associations come out and condemn this.
And even though I live in a really diverse city in New York, too often, different communities are stuck within their own silos. We don't have enough opportunities to get to work together and to truly appreciate each other. And so even though it's largely stemming from these unfortunate incidents, I will say that it's really been beautiful to see how these coalitions have been building and expanding. And I think in the long run, this will really make our city and our country stronger.
President Clinton:
I also want to point out that when you introduced this resolution last year it passed, I think 243 to 164. Now, tell us why you re-introduced it. Why did you re-introduce it again since it had already passed?
Rep. Grace Meng:
We did introduce it last year, it passed the House, and I was disappointed that 164 colleagues, Republican colleagues, couldn't vote for something that literally was symbolic and wasn't political at all. I made sure that the content of the resolution wasn't political. And this year in Congress, we have a lot of new members. Last year, I guess for some reason, I didn't expect all these hateful incidents to continue and to increase. I kept thinking that the end was near.
And this year, we've seen more incidents than ever being reported and being reported by mainstream media. We just felt that it was really important to, once again, take a stance, especially with so many new members of Congress and with the new White House, to take a stance and to remind people that your elected officials denounce this sort of discrimination.
President Clinton:
And do you think you'll get more Republicans this time?
Rep. Grace Meng:
I hope so. I really hope so.
President Clinton:
I think a lot of them are very sympathetic, but one of the unfortunate consequences of all this gerrymandering that's been done is that most Republicans are in districts where they're more afraid of a primary than a general election. And everything's been turned into politics. There was a poll that came out today on the vaccines, or recently, done by Maris, which said that 47% of the people who voted for President Trump wouldn't take the vaccine, even though he's taking it.
We somehow have to recapture a sense of our common humanity and a feeling that some things are beyond politics. If every single issue is a test of your partisan loyalty, it will all be blind before long. We will be blind to anything that affects someone else. And we have to ask people to go back to treating people as they would like to be treated, not necessarily as they feel they have been treated. I hope you get more than 300 votes this time.
Rep. Grace Meng:
Me too. Me too.
President Clinton:
Let's talk about the larger impact on this. A lot of these events, including the violence against Asian Americans, have laid bare structural inequities across the board and it's all happening at once. I think that's one of the reasons that we're seeing this. And one of the reasons I think what you're doing is so important is we've got to settle down and get people to accept joint responsibility instead of reflexively looking for someone to blame.
President Clinton:
How do you feel about that? Do you think that's a big part of this?
Rep. Grace Meng:
That's true. And it plays a huge role in all of this. Especially when times are tough, people look for a scapegoat. They need a scapegoat. They need to have a better understanding of why things are happening and to help explain the inequities that they face, whether it's to themselves or to the people around them.
And when you already feel like that, when you are vulnerable to that sort of frustration and anger, false narratives and false news from a leader with a large platform, like the former president, really adds fuel to the fire. And so, that's why it was so damaging for him to lean in on people who are desperate and looking for help, looking for a scapegoat.
President Clinton:
Let's talk about another thing I know you care a lot about. In the last year, almost three million American women have left our labor force. And these three million women were forced to choose between their jobs and either caring for children or other family members by and large. Last February, last month, you introduced what you called the Marshall Plan for Moms, which specifically aims to help mothers return to the workforce. Tell us a little about why you did it, what the bill does and what do you think it would mean for our economic recovery?
Rep. Grace Meng:
Sure. Well, like you said, millions of women have left the labor force entirely. About one million of those women are moms. They've been forced to choose between their jobs and to care for people in their own family, whether it's their kids or whether it's their own parents and relatives. I've been working on this Marshall Plan for Moms with Senator Klobuchar, Senator Duckworth, and the former head of Girls Who Code, Reshma Saujani. And it is a resolution that hopefully will lift up the voices and the cries for help that moms are screaming out for help across this country.
And we want to make sure that as we come out of this pandemic, that we are doing whatever we can to reform and to restructure this infrastructure of childcare and to help them return to the workforce if they want to, and to help stabilize the childcare industry. Moms across the country have been facing a public health, economic and caregiving crisis, especially moms of color have been pushed to the brink of economic, social, and emotional collapse during this past year. They're shouldering all these burdens, childcare, remote learning, remote work, tele-health, and oftentimes, without much support and in social isolation.
And so, look, moms are always fighting an uphill battle against gender norms, racial and gender pay equity, but this pandemic really exacerbated already existing structural inequalities. And so, our plan is really a framework for moms to help revitalize our moms in the workforce. We have an opportunity for transformational structural change, and I really want Congress and our leaders in the government, corporate, all leaders to take advantage of this moment.
President Clinton:
I think that some of the things in this relief bill that you just passed make a good beginning on that, including giving cash allowances to families for the number of children they have. Talk a little about that because most people just know about the $1,400 check and where the income cutoff is, but there are actually some really remarkable changes here, which I think are very important.
I remember when I was president a long time ago, we had to fight hard just to get a refundable tax credit for children. And it was much more modest, but the numbers were different because it was 20 years ago. But talk a little about what's in there for kids that will in effect enable moms to take better care of them and have more choices, including childcare going back to work.
Rep. Grace Meng:
Definitely. I'm so thankful to our leaders, President Biden, Vice President Kamala Harris, Speaker Pelosi, my speaker, Majority Leader Schumer, and of course, all my colleagues in putting forth legislation, the American Rescue Plan, that literally will help rescue families, including moms, including children. This is a dramatic piece of legislation, incredible steps to lifting families out of poverty literally. It includes money, I think about $40 billion to help stabilize our childcare industry, so important.
Expanding the child tax credit, families that are going to get more than the 1400, more money into family's pockets, vaccines in arms, the ability to open our schools back again, money for internet access so our kids could have access to a good education in an equally accessible way across the country. So, there's a lot for families. We will continue to fight. Our fight is not over, but incredible steps and investments have been made with this latest bill.
President Clinton:
I think it's important that we publicize this because this is one of the things that I think will help bring America back together again. Of all the advanced industrial economies, the United States historically has given the least support to families and to the job of balancing work and family and supporting both. I still believe that the most popular bill I ever signed was the very first one, the Family Medical Leave Law. And that was way back in 1993, that was a generation ago. And yet, I was never able to persuade the Congress to pass an optional plan I offered that would give states with stable unemployment funds the option to fund paid leave out of that. Say a little more about this. This is really a big deal.
Rep. Grace Meng:
Definitely. Look, our American Rescue Plan not only addresses the COVID-19 pandemic and what we need to build back. But like President Biden says, we need to build back better. So with this bill is a tremendous first step in addressing a lot of the systemic inequities and injustices that already exist. To lift so many families so many children out of poverty, so that they could have food. This is there's an increase in SNAP benefits for our kids as well. Kids are going hungry and in my district, and you see this around the country, you saw kids online at food pantries because their parents had to go to work, but they still needed food. They needed even that one or two meals a day that they couldn't afford. And so we're helping to feed kids. We're helping to lift them out of poverty. We're helping to give them internet access so that they could get a good education.
But you're right. We need to do more on paid leave. There are moms, there are people who have had to leave their jobs, whether they're taking care of their kids or whether they're taking care of sick parents, elderly parents, who have had nowhere to go. And so it is important as we rebuild, not just rebuild, but rebuild better, our childcare industry, that people will feel that they have a safe place, safe caregivers to take care of their own kids so that they could pursue a career if they choose to. And that, you're right, it's a necessity. It shouldn't be a luxury in America.
President Clinton:
Let's talk about another thing that a big piece of this, and I know you're interested in it. That's closing the digital divide. We've been talking about doing this for more than 20 years. And my second term, I went to Window Rock, a Navajo reservation in Northern New Mexico, to recognize a young 13 year old girl who had won an academic contest, and the prize was a computer. She lived on a reservation and she didn't even have a telephone line to hook her computer into. There are still 12 million children who do not have access to affordable broadband in America. And I believe it should be part of any infrastructure plan. It's one of the cheapest things we could do in a hurry that would bring both educational and economic opportunity to people in some isolated urban areas, but in many rural areas who just don't have access to it.
Rep. Grace Meng:
I never thought about this necessarily as a New York City issue. I will say that when my kids started going to school, though, I remember one night I said, "Take out your textbooks, show mom your textbooks." And they laughed at me. They said, "What textbooks? We don't have textbooks. It's all online. You go on the website." And luckily, we had internet access. We were able to click on the link and get his homework.
But I will tell you and how I learned more about this was I spent the last four years helping out at the DNC, the Democratic National Committee, and I traveled around the country a bit. I went to over 20 states. I've gone to places in Iowa to Montana, and even Arkansas. And I met families who told me that they couldn't do their homework or they couldn't read the news on a regular basis. That they would have to go sit in the parking lot of a fast food restaurant or go to a library if and when it was open to be able to do their homework. And I started to learn more about this issue.
Mr. Clyburn from South Carolina has been one of my teachers, my professors, and I learned that even in my home state of New York, in parts of upstate New York, they can't get reliable internet access. And I learned that in New York City on a good day, 30% of kids don't have access to the internet. And so it was actually before the pandemic that I started working on this. I even joined, me a city girl, joined a rural broadband task force started by Mr. Clyburn, and we made a lot of headway.
And then COVID hit. And then the whole country suddenly realized how serious a problem this was. On a good day before the pandemic, 12 million kids didn't have access to the internet, but then during the pandemic, millions more didn't have the necessary access that they needed. And so we were really proud to work with Speaker Pelosi, with Clyburn, Chairman Pallone, and Senator Markey, and others, to bring billions of dollars and 7 billion of it was secured in this latest bill, the American Rescue Plan, to help close this homework gap and the digital divide. And Mr. Clyburn and Senator Klobuchar actually just introduced legislation to infuse, I think it's about 2 billion, more for the E-Rate program. So we are making tremendous progress. It's a bipartisan issue that affects everyone in America. We see this now. It's a human right. It's like having electricity. It's like having clean water. So we're excited. We're headed in a good direction.
President Clinton:
We started the E-Rate way back when I was president and it saved schools and libraries in small areas, rural areas, $2 billion a year before I left office, just having the E-Rate. So the system is there, it just needs to be made universal. And I think that this is one thing I believe you could get a lot of bipartisan support for.
For people who are just listening in who never thought about some of this, the violence against Asian Americans, for example, or some of these other issues we've discussed, what advice can you give citizens who aren't in Congress about what they should do to change the environment in their communities? To get people talking about these issues and to get people loving, for not just closing the digital divide, but closing the emotional divide that has led to so much irrational reaction.
Rep. Grace Meng:
That's a great term. Speaking up and saying out loud on any platform that you have, whether it's your family and neighborhood, or whether it's a large Twitter following that you might have, it means so much to the Asian American community. We are a community that, stereotypically, but to some extent true, has been encouraged to blend in and to stay quiet and to be invisible. And so when people from other communities are speaking up for us, it's incredibly powerful and so impactful.
And I think just on issues in general, I just want to say that never underestimate the power of one. On almost any issue and certainly on almost every legislation that I've worked on and that I've passed, it comes from everyday people in my district and across the country. Someone who might not be an expert, but detected a problem that they saw in their neighborhood and their community. And if you do enough research, you realize that that same little problem might be happening to Americans all across the country. And it gives us tremendous opportunity to be able to work together and to hear from the everyday person. And that's how change is made one by one, by one. And so never doubt and never underestimate your power.
President Clinton:
A few years ago in Berkeley, California, I had one of my Clinton Global Initiative meetings just for university students. I opened the floor to questions and I asked the students if they had any questions they wanted to ask me. And one said, "What advice would you give to your 20 year old self?" And I said, "Never disempower yourself. Never disempower yourself. Never underestimate the ability to raise an issue. Try to get it right. Don't shout out people who want to have a discussion with you, who may disagree with you, just don't disempower yourself."
President Clinton:
And to me, that's the most encouraging thing about the current moment, 153 million plus people voting in the last election. People caring, even the people that disagree with you and me on nearly everything, they live in a country where they're not disempowered. In the last few years, the leader of China has decided to stay there for life. The leader of Russia is obviously trying to stay there for life. We at least live in a place where we're free to debate these things and try to work them through. And I'm very grateful that someone like you was able to work her way into Congress. And I know you've been away from your kids more than you want, but I bet they're doing fine. And I know they're proud of you and we certainly are. And I thank you for your time today.
Rep. Grace Meng:
Thank you, Mr. President. Thank you for all that you continue to do for this country.
President Clinton:
Thank you. Congresswoman Grace Meng, thank you.