Featuring President Clinton's wide range of interests and well-known intellectual curiosity through relatable conversations and stories with some of the most interesting people he knows about the ideas and issues that shape our interconnected world.
Never Miss an Episode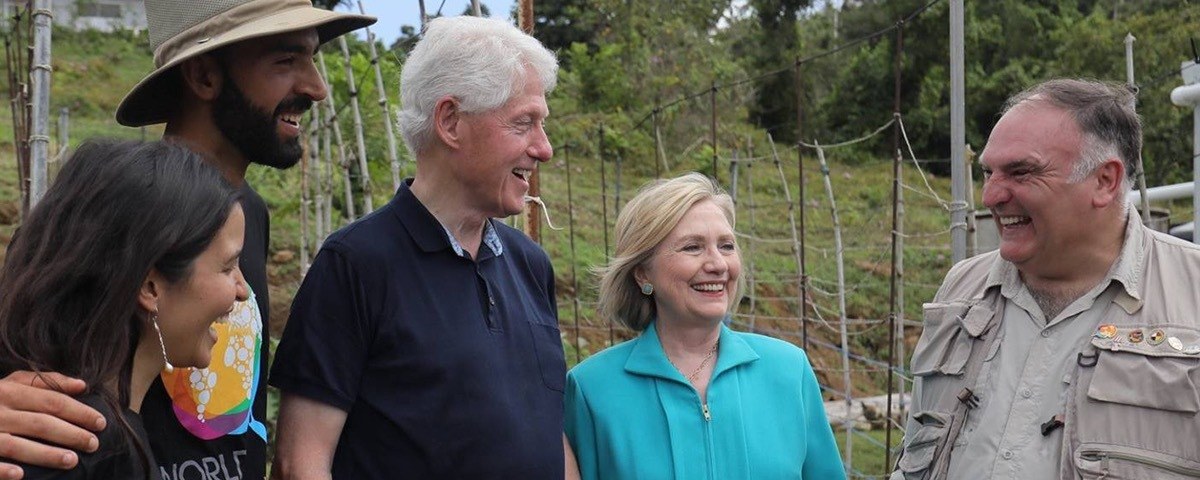 José Andrés: How to Feed the World in Times of Crisis
In recent years, the world has been hit by crises with immense human tolls—from larger and more frequent natural disasters and the devastating consequences of climate change, to armed conflict and political instability that has forced millions of refugees to flee their homes, to the COVID-19 pandemic and resulting economic insecurity. In the wake of these crises, responding quickly and understanding the challenges and needs facing communities is critical. Often, the first and most basic need for those suffering is access to a meal.
This week, as the COVID-19 surge in India reaches catastrophic levels and we all look for ways to make a difference, we revisit a conversation between President Clinton and José Andrés. José, already a world renowned chef, started World Central Kitchen to ensure that people in crisis are treated with dignity, respect, and nourishment. Whenever and wherever disaster strikes, José and his team can be counted on to be on-site, building massive relief operations from the ground-up.
Since the start of the pandemic, World Central Kitchen has partnered with more than 2,500 small restaurants to help them keep their doors open while feeding vulnerable members of their communities. When the onset of pandemic closed schools and services in Little Rock, World Central Kitchen joined with the Clinton Presidential Center to prepare and serve more than 700,000 meals for people in need in Central Arkansas. And now in addition to their efforts at vaccination sites, hospitals, and medical centers across the U.S., World Central Kitchen is providing food and hydration to the medical staff working around the clock in India.
Even while feeding millions during the pandemic, World Central Kitchen has also continued to respond to natural disasters, like the recent volcanic eruption on St. Vincent, the largest Atlantic hurricane season on record last year, and the unprecedented wildfires in the American West.
In this episode, José Andrés shares the stories of founding World Central Kitchen in response to the Haiti earthquake, his work in Puerto Rico, Venezuela, and Mozambique to provide hot meals, human dignity, and hope after catastrophe hits—and how he found his passion in cooking.